ITTC Director named as leader influencing high-tech growth

Lawrence,KS (07-24-2000)
The Kansas City Star, in its June 13, 2000, tabloid "Digital Prairie," focused on technology in the Kansas City area. The many stories in Section E reported on the impact of technology on the region's economy and the new businesses and products that have resulted from the surge in high-tech developments.
In his story "Kansas City area's Tech 50 lineup," reporter David Hayes singled out 50 outstanding leaders who are influencing this area's high-tech growth. ITTC is pleased that Victor Frost, our center's director, was listed among those 50 leaders.
We are also pleased that the Star recognized Rich Bendis, the director and CEO of the Kansas Technology Enterprise Corp.(KTEC). KTEC funding and Bendis' ongoing efforts to support Kansas' Centers of Excellence-which includes ITTC-have helped fuel ITTC's rapid growth and will play important roles in the center's future.
---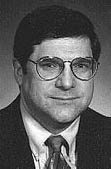 Name: Victor Frost
Company: KU Information and Telecommunication Technology Center
Title: Director
Age: 46
Location: Lawrence
On the Web: www.ittc.ukans.edu
Founded: 1996
Employees, revenues: 25 faculty members and 130 students. Receives $6.5 million a year for sponsored research.
Overview: One student might be in Greenland measuring the thickness of the ice sheet. Others may be back in Kansas, determining how well computers will work together in times of war. The ITTC, KU's second-largest research center, is a leader in high-speed telecommunications and a variety of other cutting-edge technologies. Frost currently is on a six-month sabbatical, working from Sprint in a long-term technology planning and innovation group.
Challenge: Competition for staff and students. U.S. corporations are so hungry for information technology workers, students who formerly went to graduate school are going straight to corporate jobs.
Opportunity: Developing new high-speed and wireless networks. Marketing its new technologies to existing or new companies.
---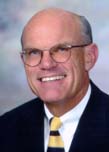 Name: Rich Bendis
Company: Kansas Technology Enterprise Corp.
Title: President, CEO
Age: 53
Location: Topeka
On the Web: www.ktec.com
Founded: 1987
Employees, revenues: 18 employees directly, approximately 300 at affiliates, subsidiaries and incubators. KTEC combines its $13.5 million budget with private and federal money to invest $50 million to $60 million a year.
Overview: Bendis used his venture capital background to help build KTEC into a statewide organization credited with building more than 11,000 jobs and 245 new technology companies in Kansas with almost $1 billion in total revenue. The organization and its affiliated incubators are working with 55 emerging companies.
Challenge: Building up university research centers. Retraining skilled workers in new-economy jobs. Increasing early-stage, pre-seed money for start-ups. Keeping successful companies in the state.
Opportunity: Moving Kansas toward a more technology-based economy will create jobs and new companies.
For more information, contact ITTC.